At OC Online we love to offer the flexibility of being an online student without having to compromise on academic quality or challenge.  What made you interested in this flexibility? 
Alongside my dedication to being a competitive equestrian and a full-time student, I have been leading a team on a fundraising initiative to build a school in Tanzania. Being at OC Online for my senior year gives me more time to work on passion projects like building this school in Tanzania.  I hope to pursue other similar opportunities in the future. 
What's involved in "building a school in Tanzania"? 
Specifically, as a member of the Student Leadership Accelerator Program (SLA) with the Amalfi Jets Foundation, for the past 4-months I have been participating in a series of marketing, financial, and social entrepreneurship workshops and am now focusing on a fundraising initiative for a planned school in Africa.   
What made you interested in this? 
This specific initiative really resonated with me because while I can go to an amazing school, these kids must walk a 9-mile path to get to school and back. Additionally, the school we are building will be the most consistent stream of food for these kids and where most will be getting their only meal of the day. Personally, I have never had to even question when I was going to eat next; I've always been blessed with a fully stocked kitchen and the ability to put something together to eat whenever I'm hungry.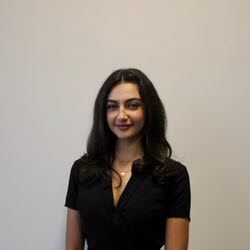 How can our readers support you in this? 
All donations are tax deductible given the 501(3) (c) status of the Foundation. Any support—no matter the amount—will truly help this cause. Please use this link for any donations and thank you in advance. 
If you've read this story and want to hear more or would like to see how we can help you do what you're passionate about, feel free to reach out to us at online@oakschristian.org.